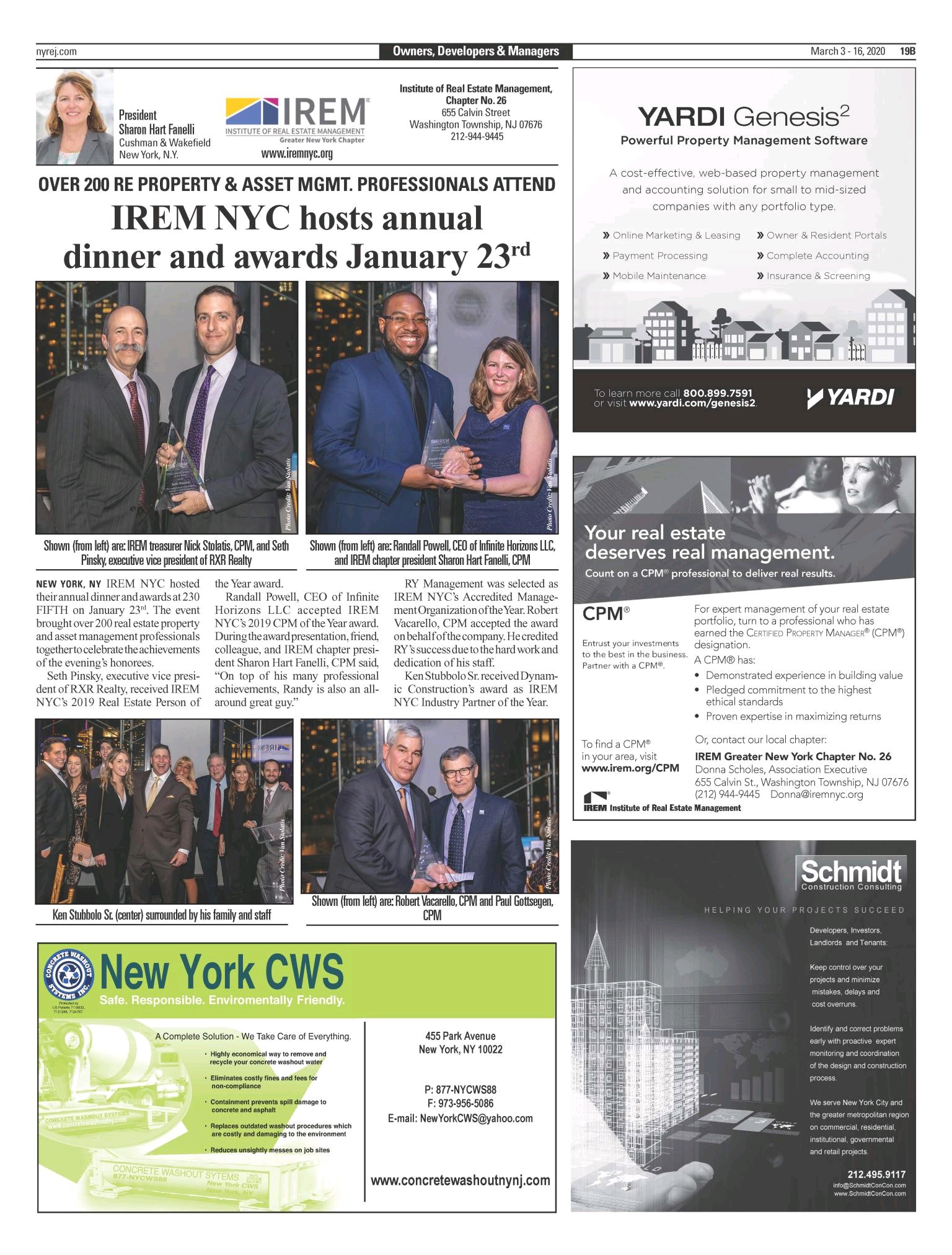 IREM Certified Property Manager of the Year Randall E. Powell Continues His Affordable Housing Mission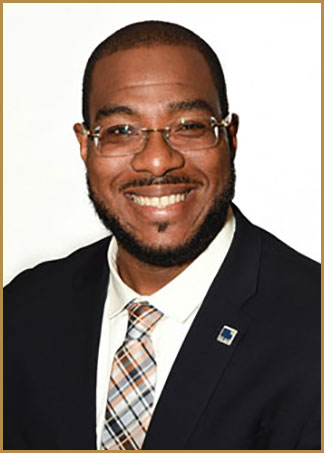 New York, NY — Randall E. Powell combines his profession with his passion.
As the co-founder of a minority-owned real estate firm, Powell, along with his brother Roland, helps develop and manage affordable housing projects.
"There is a nationwide affordable housing crisis," said Powell, co-founder and CEO of Infinite Horizons. "The overwhelming majority of renters today say they cannot afford to buy a home.
"In New York, there is a massive need for affordable homes," he said. "We have seen housing prices skyrocket while wages remain stagnant. Many people are forced to spend a disproportionate amount of their income on housing.
The days of allocating 30 percent of your money on rent continues to be a challenge for many."
Randall, 40, said the need for quality affordable housing is why he and his brother started the New York-based Infinite Horizons. The turning point for them was the 2007-09 Great Recession.
"We saw the impact that foreclosures had on people in parts of Queens and Brooklyn. We knew we needed to create affordable housing opportunities," he said. "With Infinite Horizons, we take underutilized properties and turn them into affordable housing or "community assets" as he like to refer to them.
The New York real estate industry is also taking note of Randall Powell's accomplishments.
The New York real estate industry is also taking note of Randall Powell's accomplishments.
The New York Chapter of the Institute of Real Estate Management named Powell, a licensed New York State real estate broker, the Certified Property Manager of the Year in 2019.
Sharon Hart, president of the IREM New York Chapter, called "Powell's leadership of his company is an example of what integrity, focus and smart management can accomplish."
Now Randall and his brother Roland are entering a new chapter with Infinite Horizons, which will start its first affordable housing project in the Fall of this year.
784 Courtlandt Avenue is a 20-unit mixed-use building with a community facility and commercial space in the Melrose neighborhood of the Bronx. The proposed 75-foot tall project includes 25,529 square feet with almost 19,000 square feet reserved for residential housing. The average apartment will be 943 square feet.
"Melrose is in dire need of affordable housing that supports families and addresses homelessness," Powell said. "We are proud 784 Courtlandt is our first affordable housing project. The Courtlandt project has established Infinite Horizons as affordable housing developers."
Cecil Brooks, who volunteers on the Bronx Community Board 1, has known Randall for years.
"The South Bronx has been underserved for decades and still needs significant investment in its infrastructure," Brooks said. "Randall and his team know this, which is why, after a decade of knowing him, I trust him to bring affordable apartments to Courtlandt Avenue."
In addition to the Courtlandt Avenue project, Randall said Infinite Horizons is working on several new projects in New York.
"We are working with some churches to develop their sites into affordable housing as well as increase their church space," Randall said. "Other projects include pursuing opportunities to work with New York Housing Authority, as well as private site acquisition."
Beyond their hometown in New York, the Powell brothers plan to expand into other markets, including New Jersey, Philadelphia, Atlanta, Florida, Chicago, and California. Later this year, the company will become the property manager of new sites in Harlem.
"We are expanding our project, construction and property services," Randall said, adding that the firm will launch professional and workforce development training initiatives to serve the communities better," Randall said.
"My brother and I are lucky. Our profession is our passion, we appreciate and enjoy the opportunity to work in the community and look at this as another form of giving back," he added.
To learn more about affordable housing and Infinite Horizons services,
call 718-219-3024 or email info@infinitehorizonsredc.com.